Hello! I'm Yuka, a STOTT PILATES®︎ certified trainer and the founder of Blute's Pilates who used to work in Tokyo for 5 years for people from overseas.

One of the reasons that I teach pilates for foreigners in Kobe is because I want to support and cheer them up mentally and physically.
I've lived in Los Angeles for 3 years to be a dancer so I know living and chasing dreams overseas are not easy. If you have a lot of stress in your life, it can be hard to focus on your goals.
But you enjoy life better and achieve your goals when you have a healthy body and mindset. There is nobody has the power to make you happy. It's only YOU.

Pilates had made me stronger, more confident and it gave me the power to follow my heart.

Blute's Pilates is not just a training mission but a life changing experience for people who want to challenge themselves.

I believe that "fun" is a key to continue workouts without feeling bored or reducing motivation.
Blute Pilates offers mat pilates sessions with a lot of props such as a resistance band, roop band, weights, foam roller, balance ball and Halo®︎ and more so that you can challenge new things if you get used to pilates.
Pilates with props helps you to improve your body and posture effectively like machine pilates. And also you can practice at your home or while traveling and maintain your body and mind healthy!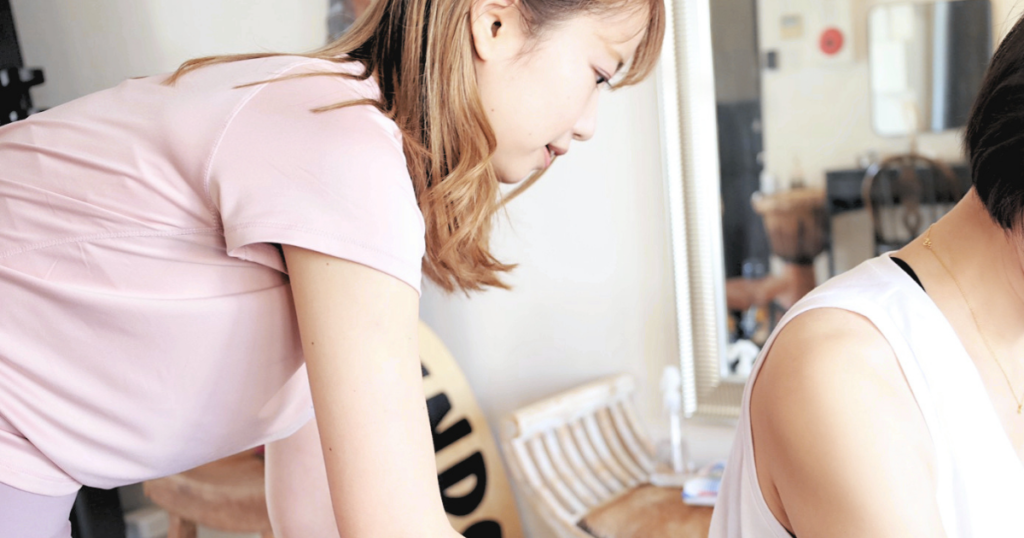 Once you walk into the nice atmosphere gym with a mountain view, you'll feel calm and ready to enjoy your time away without any unnecessary hassle.
I do a mini coaching session before pilates because mindset is really important to achieve your goal and live happier. And coaching also helps you to improve your concentration.
I create your own training menu considering your posture, body, goals and character so that you can feel your growth through a customized session.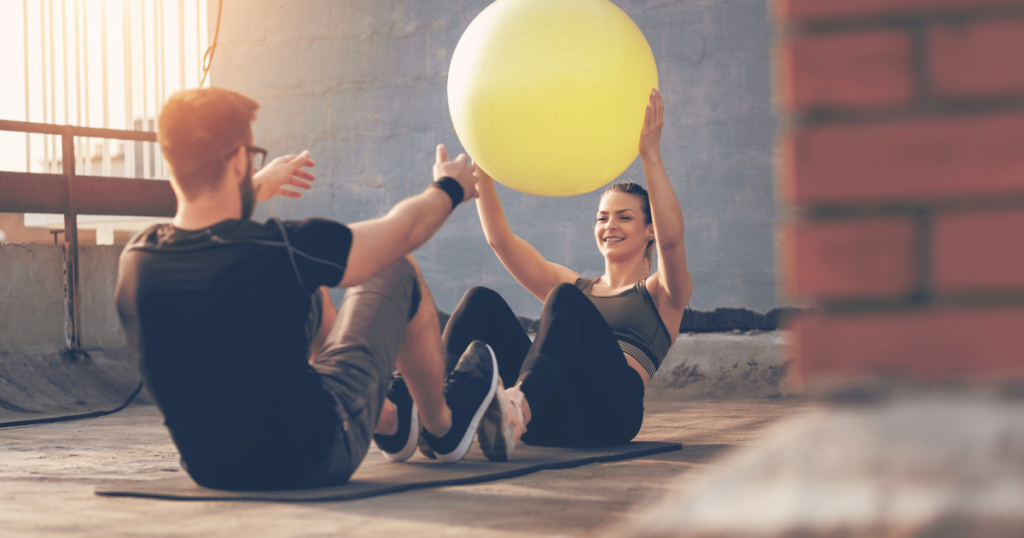 If you have a healthy routine with your partner, you will feel more connected and build intimacy.
I've taught pilates to couples including Japanese and Foreigners in Omotesando, Tokyo. Every time they take my session, they laugh together and stay focused even through a hard workout.
When you and your partner get healthy, you can enjoy activities together and make unforgettable memories!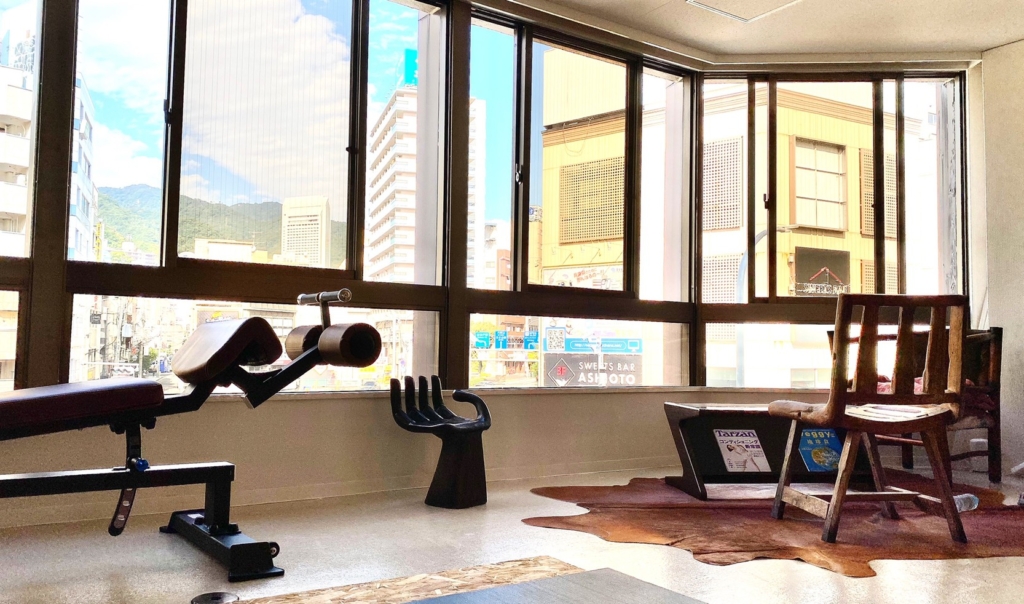 VILLA FREE FITNESS SPACE
3F 1-12-3 Nakayamatedori, Chuo-ku, Kōbe Shi, Hyōgo
5 minutes' walk from JR Sannomiya station.

| | Private(80MINS) | Couple(80MINS) |
| --- | --- | --- |
| Trial Session | 5,500 | ¥11,000(Class Price) |
| 5 Block | ¥53,200 | – |
| 10 Block | ¥98,000 | – |
All classes are 80 minutes with coaching, pilates training, mat and props.
Tickets are valid for 3 months,
All prices are including Tax.